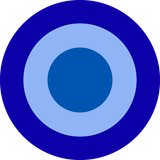 Contingent
Job Specification
We can support our clients in writing their job specifications to help provide a clear and detailed outline of the qualifications, skills, and experience required for a particular job role. This helps clients to attract the most suitable candidates, minimize hiring mistakes, and ensure that the selected candidate is well-suited for the job. Job specifications also provide a basis for performance evaluation and enable clients to set realistic expectations for their employees.
Database Search
We support our clients by leveraging our extensive database, built over many years of specialization in the additive and advanced manufacturing industries. This database comprises over 25 thousand industry professionals who have undergone our rigorous screening process. These candidates are industry referrals and individuals we have met at industry shows. By utilizing this database, we can swiftly identify the best talent for our clients' businesses, enhancing their recruitment efficiency.
Active Market Search
We conduct searches on local job boards to quickly identify potential candidates. The active market, which comprises 20% of the candidate marketplace, is made up of individuals currently seeking employment. By focusing on this active market, we can expedite the recruitment process, helping our clients find the right talent as soon as possible.
Candidate Vetting
We support our clients by conducting thorough vetting of candidates. This process involves a detailed call with the candidate to assess their fit against the job specification. Following this, we compile a comprehensive write-up that provides insights into the candidate's past projects, their reasons for seeking new opportunities, and other relevant information. This vetting process benefits our clients by offering them a deeper understanding of the candidate's background and motivations, aiding in the decision-making process.
Interview Prep
We ensure that all candidates attending interviews with our clients are fully prepared and understand what is expected of them. This preparation includes everything from knowing who they will be meeting with, to understanding any tasks they will be expected to undertake during the interview. By preparing our candidates thoroughly, we help our clients experience a professional and engaging interview process. A successful interview relies on a good interviewer, a well-prepared interviewee, and effective communication. We also share the competency questions we have asked the candidates with our clients, allowing them to maximize the effectiveness of their interviews.
Offer Management
We assist our clients in the crucial stage of making and completing job offers to their preferred candidates. This support includes providing accurate information on the salary/package requirements of our candidates. In cases where negotiation is necessary, our involvement streamlines the process, significantly reducing the time to hire. We keep our clients informed about our candidates' motivations and desires, ensuring they have all the necessary information for this critical step in the recruitment process.
Counter Offer Management
We support our clients from the very beginning of the recruitment process by assessing the likelihood of a candidate receiving a counteroffer. This proactive approach is crucial to ensure that the time and resources invested in the recruitment and hiring process lead to a successful hire. By understanding and managing potential counteroffers, we help our clients navigate complex hiring scenarios and secure their preferred candidates.
25%
8 week FR
Exclusive
Contingent+
In Depth Requirements Capture
We support our clients through a comprehensive requirements capture process, which allows us to fully understand their needs, culture, and vision. This in-depth understanding ensures that we present only those candidates who meet the specific requirements and align well with the client's culture. This approach results in a more efficient and effective hiring process, saving our clients time and resources.
Pilot Resume
We utilise a pilot resume as a strategic tool to ensure we identify the right candidates for our clients before initiating the full shortlisting process. By sending these resumes in advance and adopting an agile approach, we streamline the selection process for both our clients and candidates. This method ensures a more efficient and targeted selection process, aligning the candidate's skills and experience with our clients' specific needs, and ultimately saving valuable time.
Passive Market Search
We assist our clients by conducting a passive market search, significantly expanding the potential talent pool. This approach enables us to identify highly qualified candidates who may not be actively seeking new employment opportunities. By tapping into the 80% of candidates in the market who are not actively job hunting, we increase the likelihood of finding the ideal candidate. Engaging with the passive market not only augments the quantity of potential candidates but also enhances the quality, as these individuals are typically employed in secure positions. Our targeted search ensures their relevance to the role, providing our clients with top-tier talent.
Weekly Client Update Meetings
We maintain regular communication with our clients through weekly update meetings. These meetings allow us to provide progress updates and discuss any challenges encountered. By being transparent and providing regular updates, we can suggest changes to the requirements throughout the recruitment process, ensuring we find the right candidates. This ongoing dialogue is crucial for maintaining alignment and adjusting strategies as needed.
Cover Letter
We support candidates in crafting tailored cover letters that detail the key characteristics of the role and why they believe they are a good fit. This assistance not only helps candidates present themselves effectively but also fosters their commitment to the process, role, and company. By guiding candidates in this way, we help our clients receive applications that are thoughtful, relevant, and indicative of a candidate's genuine interest.
Post Placement Management
We provide post-placement management to our clients, maintaining communication with placed candidates after they start their new roles. This service ensures that candidates are satisfied with their positions and addresses any concerns they might have. By helping to resolve any issues, we assist our clients in retaining their newly hired talent, contributing to a stable and productive workforce.
Job board / LinkedIn Advert
We offer job board and LinkedIn advertising services to enhance the visibility of our clients' job requirements. Leveraging our extensive network and connections in the relevant market, we can effectively reach a broader audience of potential candidates. This expanded reach improves the chances of attracting highly qualified individuals who align with our clients' needs, thereby streamlining the recruitment process.
Marketing Support
We also provide marketing support to our clients via social media. This includes liking, sharing, and commenting on our clients' social media posts to boost marketing engagement. Additionally, we post the latest news content on behalf of our clients to expand their marketing reach. The benefits for our clients include reaching a larger target market for their marketing efforts, especially within the additive manufacturing market. With our LinkedIn following of over 10,000 individuals, we can significantly enhance our clients' visibility and reach.
Tailored Salary Survey
We provide a tailored salary survey to our clients, assisting them in determining the salary requirements for the positions they are looking to fill. This data is derived from comparable job adverts within the region and candidates' salary data from our own extensive database. The benefits of this service include enhancing our clients' awareness of their competition within the region. This knowledge aids them in determining their target market's salary requirements, enabling them to budget appropriately and offer competitive compensation packages. This strategic approach helps attract and retain top talent, contributing to our clients' overall business success.
27.5%
12 week FR
Retained
Exclusive+
Dedicated Recruitment Team
We provide our clients with a dedicated recruitment team, offering the benefit of additional resources focused solely on their account. This dedicated approach allows us to allocate more internal resources to their recruitment needs, ensuring a higher level of attention and effort in identifying the ideal candidates. With a dedicated team, we deliver a more personalized and comprehensive recruitment service. This tailored approach increases the likelihood of successfully fulfilling our clients' hiring needs, enhancing their recruitment efficiency and effectiveness.
Target Search / Head Hunt
We offer a targeted search or headhunting service to our clients, enabling us to tap into the pool of passive candidates. These candidates, often highly qualified, may not be actively seeking new job opportunities but could be enticed by the right offer. Headhunting allows us to reach these passive candidates and present them with compelling career opportunities they may not have considered otherwise. The benefit to our clients is access to higher quality candidates and a more focused, efficient recruitment process.
Resume + Video Intro
We provide an enhanced candidate assessment through video interviews, using questions agreed upon with our clients. This method offers additional dimensions for evaluating candidates beyond their written applications and resumes. Employers can assess non-verbal cues such as body language, facial expressions, and communication skills. All of our consultants are trained in the use of competency-based interviewing using the STAR method. This visual aspect offers a more comprehensive understanding of the candidate's personality, professionalism, and cultural fit with the organization. It saves time in the interview process as employers can quickly assess whether the candidate is worth bringing into the interview process. Each video interview, recommended to be 10-15 minutes long with 4-6 questions, can be watched and shared with your team, facilitating a collaborative decision-making process.
Behavioural Profiling
We offer behavioural profiling to our clients, a service that improves candidate selection and enhances organizational performance. By analyzing the behavioural patterns, personality traits, and motivations of candidates, we can identify individuals who are likely to thrive in the specific work environment and align with the company's values and goals. The benefit of this service is its potential to contribute to employee retention and engagement. When candidates are matched with roles and work environments that align with their behavioural profiles, they are more likely to experience job satisfaction, engagement, and long-term commitment to the organization. This alignment reduces turnover rates and fosters a positive work culture, contributing to the overall success and harmony of the workplace.
Short List Presentation
We provide a shortlist presentation service to our clients, offering the advantage of viewing all potential candidates at once, presented in a consistent format over a video meeting. Leveraging our expertise in recruitment, we suggest the strongest candidates for the role. This approach allows our clients to make distinct comparisons between each candidate easily, facilitating informed decision-making. Typically, a shortlist comprises 4-5 candidates, ensuring a focused yet diverse selection of potential hires for our clients to consider.
Cashflow Benefits
We offer flexible payment options to support our clients with any cash flow issues they may have. This approach is particularly beneficial for smaller start-up companies that may not have substantial cash reserves. By allowing the payment to be split into two or three instalments, we help ease the financial burden and support our clients' cash flow management. This flexibility can make a significant difference, enabling our clients to access top-tier recruitment services while maintaining their financial stability.
30%
16 week FR
MSP
Retained+
Rapid Growth Support
We offer rapid growth support to our clients, providing assistance and resources to efficiently scale and expand their workforce during periods of rapid growth, often at a reduced cost per hire. We can take ownership of the entire recruitment process, including marketing and advertising activities. Having multiple consultants dedicated to your account enables us to fill multiple job vacancies in a shorter time frame. Our annual and quarterly planning services ensure that your recruitment strategy aligns with your business goals, optimizes resources, controls costs, and offers scalability and flexibility for future growth.
Cost Saving Benefits
The cost-saving benefits of our managed service include reducing recruitment overhead, minimizing hiring delays, and optimizing talent acquisition processes. This results in increased efficiency and cost-effectiveness for the organization. Additionally, we offer a reduced cost of up to 60% per hire, providing further cost-saving benefits. The more positions you need to fill, the larger the savings, making our service particularly beneficial for businesses in growth phases or with high recruitment needs.
Dedicated Account Manager
We provide our clients with a dedicated account manager, facilitating frequent communication between the client and our recruitment agency. This dedicated point of contact conducts weekly meetings to understand any changes in requirements or scope. Having a dedicated account manager reduces time to hire by minimizing delays and ensuring that everything is progressing as planned and deadlines are being met. This individual will also oversee at least two additional resourcers, depending on demand, ensuring a comprehensive and responsive service.
Well Established Deadlines
We set and adhere to clear deadlines, streamlining operations and enhancing the candidate experience. This approach improves time-to-hire and promotes accountability and transparency throughout the recruitment process. The benefits of well-established deadlines include faster hires, better candidate engagement, and effective collaboration between our team and yours. This structured approach ensures that the recruitment process is efficient, effective, and aligned with your business needs.
Custom
Contact Us    >
TIP
Highlight a feature to learn more about its benefits.